Graphicmachine is a digital, search, and marketing agency.
We work with professional service firms, healthcare providers and companies, and not-for-profit organizations to help them reach qualified prospective clients, create and grow client relationships, and meet their revenue or funding goals.
---
More in-depth information about how we solved clients' business problems.
A sampling of our visual work.
What we offer and how it works together.
We market professional services, health care, and not-for-profits.
Marketing for businesses that sell a product is very different from marketing a professional service or healthcare company. You're not selling a tangible widget; you're selling a combination of your time, skills, and experience, and your clients may not receive the full benefit of your work for months or even years.
Your marketing has to clearly convey to people what you do, what you offer, what your qualifications mean, how you are different from your competitors, and, most importantly, why you are worth what you charge. We know how difficult this can be, because our first careers were in professional services. We know how to do this.
Leadership
Jerry
DIRECTOR OF ATTITUDE
Ted
DIRECTOR OF SECURITY
Studio
Graphicmachine is an independent studio based in Kansas City.
Featured on: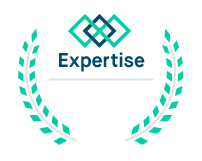 Best Advertising Agencies in Kansas City2018